SPGW PISTON SEAL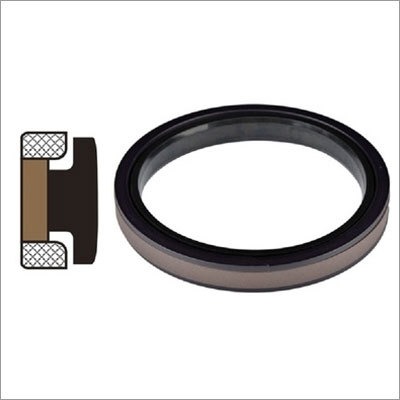 SPGW PISTON SEAL
Price And Quantity
Piece/Pieces

10-10000.00 INR
Product Description
SPGW Piston Seal is exclusively designed for double acting hydraulic cylinders. Perfect for heavy duty applications, it ensures high serviceability. It is included with PTFE ring, NBR pressure ring and POM support. The advantages includeshigh linear velocity values, simple design, non-bonding property, long static cases, long service life,low friction and wider permissible gaps. The provided seal is perfect for heavy duty applications, high sliding speed, low friction, free of stick-slip, simple groove design and increased clearance. The sturdiness, durability and easy installation of the seal is quite appreciable.
SPGW PISTON SEAL (Double Acting)
PTFE cap energised by a T-shaped nitrile energiser. Backed by two split Pom backups.
Double acting piston seal for one-piece piston.
| | |
| --- | --- |
| Style | SPGW |
| Material | Nitrile |
| Temperature Range | -30C - + 110C |
| Speed | 1.5m/sec |
| Max Pressure | 6000 PSI |
| Standard | Metric |
SIZE
| | | | |
| --- | --- | --- | --- |
| TYPE | OD | ID | TH |
| SPGW PISTON SEAL | 50.00 | 35.00 | 10.50 |
| SPGW PISTON SEAL | 55.00 | 40.00 | 10.50 |
| SPGW PISTON SEAL | 60.00 | 45.00 | 10.50 |
| SPGW PISTON SEAL | 63.00 | 48.00 | 10.50 |
| SPGW PISTON SEAL | 65.00 | 50.00 | 10.50 |
| SPGW PISTON SEAL | 70.00 | 55.00 | 10.50 |
| SPGW PISTON SEAL | 75.00 | 60.00 | 10.50 |
| SPGW PISTON SEAL | 80.00 | 65.00 | 10.50 |
| SPGW PISTON SEAL | 85.00 | 70.00 | 10.50 |
| SPGW PISTON SEAL | 90.00 | 75.00 | 10.50 |
| SPGW PISTON SEAL | 95.00 | 80.00 | 10.50 |
| SPGW PISTON SEAL | 100.00 | 85.00 | 12.00 |
| SPGW PISTON SEAL | 105.00 | 90.00 | 12.00 |
| SPGW PISTON SEAL | 110.00 | 95.00 | 12.00 |
| SPGW PISTON SEAL | 115.00 | 100.00 | 12.00 |
| SPGW PISTON SEAL | 120.00 | 105.00 | 12.00 |
| SPGW PISTON SEAL | 125.00 | 102.00 | 15.50 |
| SPGW PISTON SEAL | 130.00 | 107.00 | 15.50 |
| SPGW PISTON SEAL | 135.00 | 112.00 | 15.50 |
| SPGW PISTON SEAL | 140.00 | 117.00 | 15.50 |
| SPGW PISTON SEAL | 145.00 | 122.00 | 15.50 |
| SPGW PISTON SEAL | 150.00 | 127.00 | 15.50 |
| SPGW PISTON SEAL | 155.00 | 132.00 | 15.50 |
| SPGW PISTON SEAL | 160.00 | 137.00 | 15.50 |
| SPGW PISTON SEAL | 165.00 | 142.00 | 15.50 |
| SPGW PISTON SEAL | 170.00 | 147.00 | 15.50 |
| SPGW PISTON SEAL | 180.00 | 157.00 | 15.50 |
| SPGW PISTON SEAL | 190.00 | 167.00 | 15.50 |
| SPGW PISTON SEAL | 200.00 | 177.00 | 15.50 |